Seasons were added in the latest Vikings: War of Clans update. Special Competitions and the Seasonal Store are now available to you.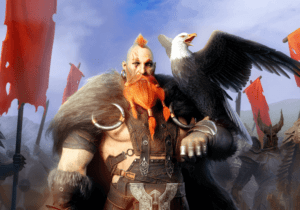 What are Seasons?
These are periods when seasonal personal Competitions take place. By taking part in them, Jarls from the League of Conquerors or higher get Runic Coins, which can be spent in the Seasonal Store.
This Store opens at the beginning of each Season and closes 72 hours after the Season ends.
What can you purchase in the Seasonal Store?
Coffrets with boosts, Charms, Star Shards, and other items.
Unique Skins for your Town that grant economic and military bonuses. Skin upgrades can be carried out using Star Shards.
Unique Hero's Skins with bonuses.
Materials, speed-ups, VIP points, etc.
Once purchased, seasonal items are yours forever.
The Seasonal Store in Vikings: War of Clans is full of unique items. Hurry and purchase them!