In the Vikings game, Towers of Fury are one of the key features of the "Kingdoms Battle: Fury" Competition. There are resources in each Tower, and neutral troops, consisting of warriors and scouts, guard them.
Use the tables below to help you plan your attacks on Towers of Fury. From these tables, you can find out the amount of resources in the Towers, as well as the number of defenders there and their tiers. The higher the level of a Tower of Fury, the stronger the foes you will encounter there and the more spoils there will be.
If you want to find out more detailed information about a Tower of Fury, send your scouts there. Once your scouts have reached the relevant Tower, they will have to deal with the defending scouts.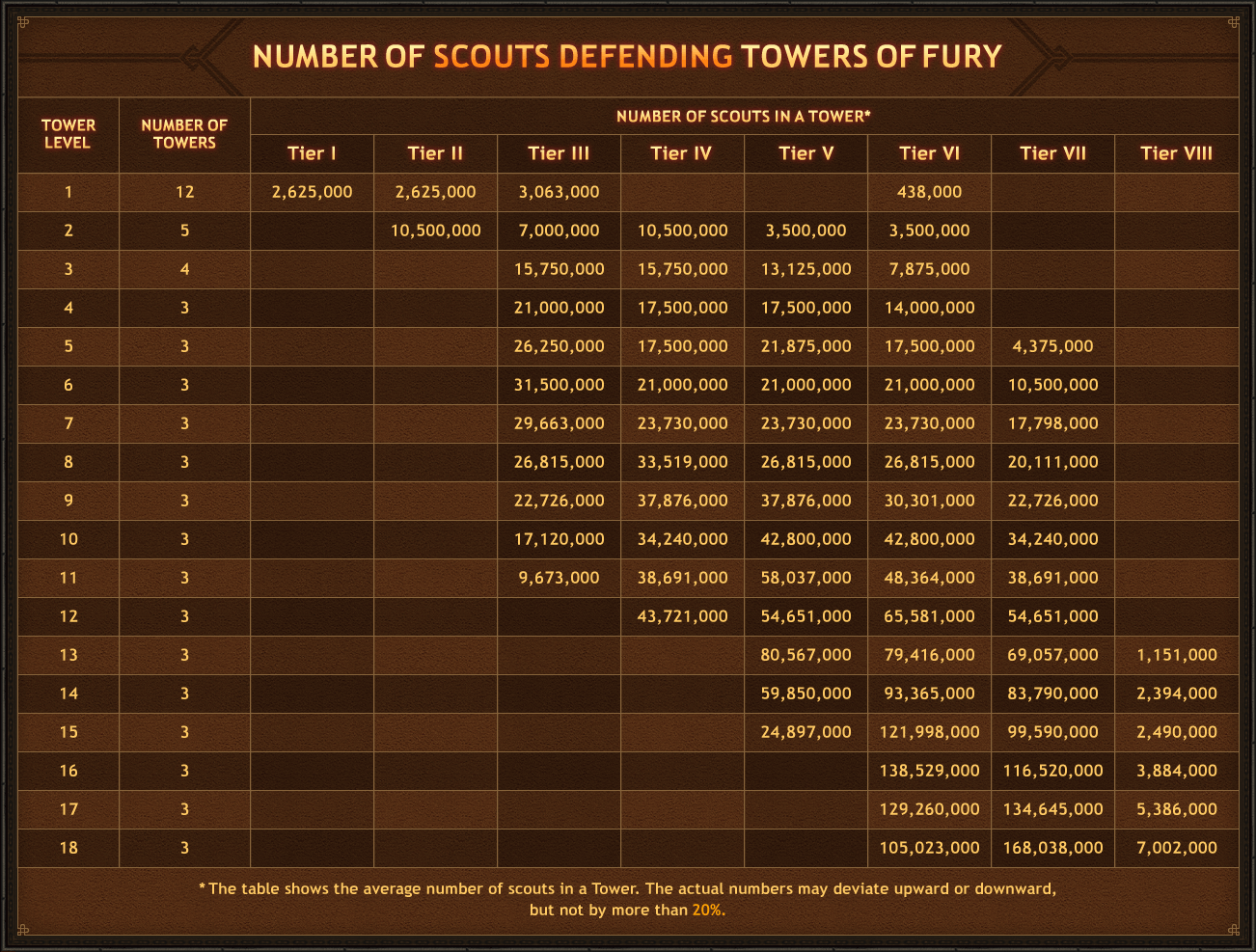 After successful espionage, it's time to capture the Tower of Fury. To do so, your troops must eliminate the defending warriors.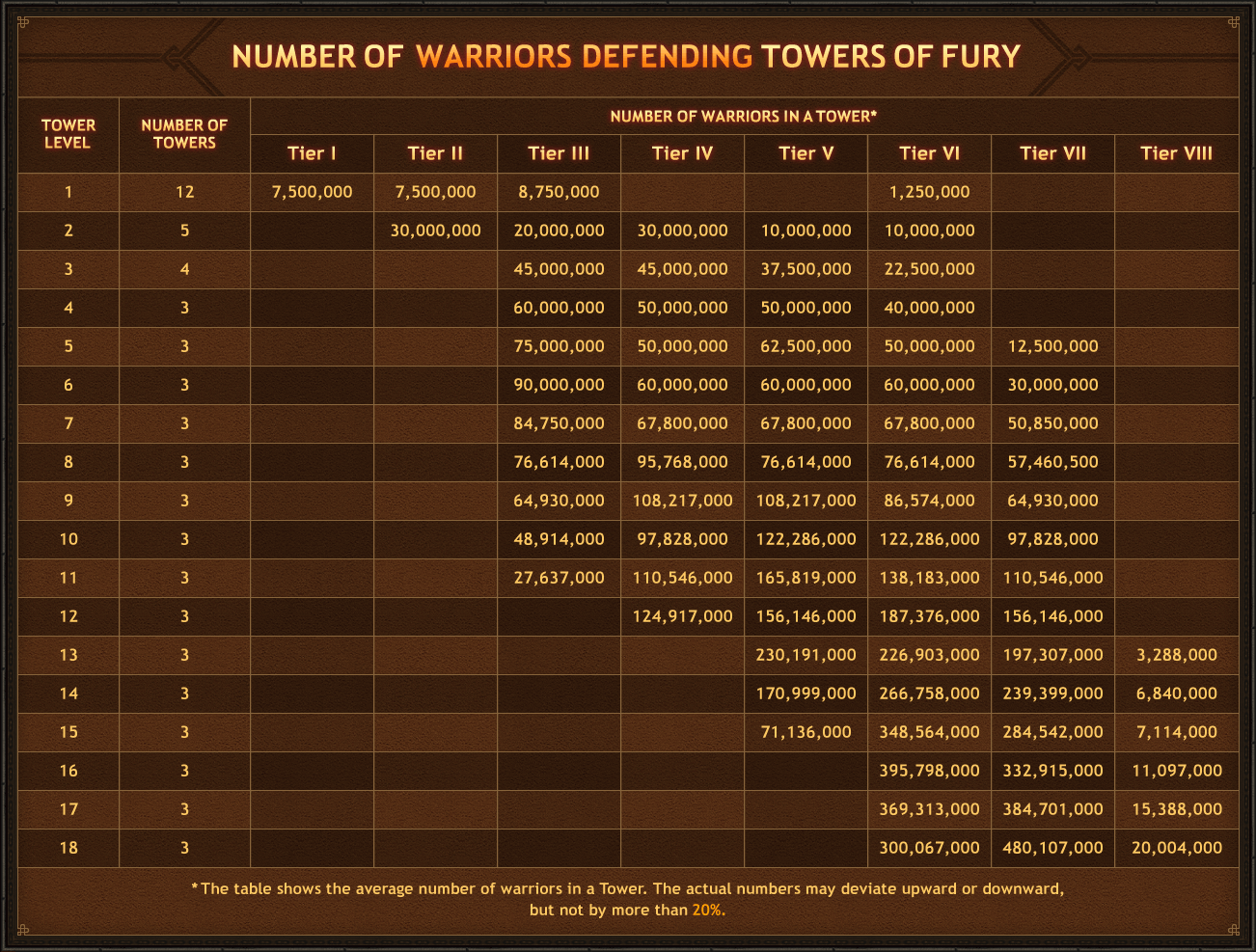 If your attack is successful, you can claim the resources that are in the Tower of Fury.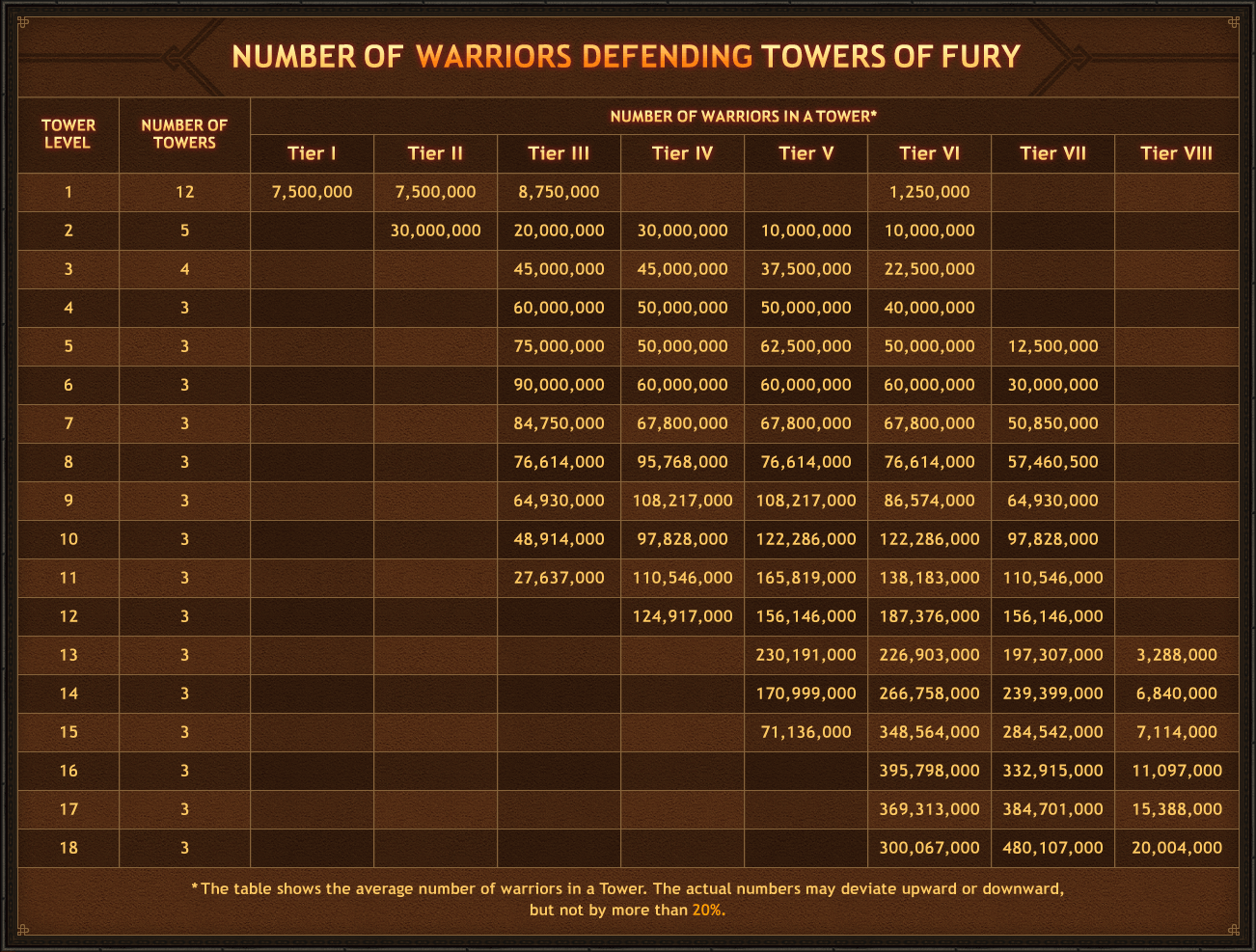 Jarls, good luck on the battlefield, and may rich spoils be yours!