In the severe world of Vikings: War of Clans, your success depends largely on certain game stats. By upgrading them, you gain an advantage over your enemies in battles and also speed up the development of your Town, Hero, Shamans, etc.
We've prepared a special table to give you a better understanding of how to maximize key stats and bonuses.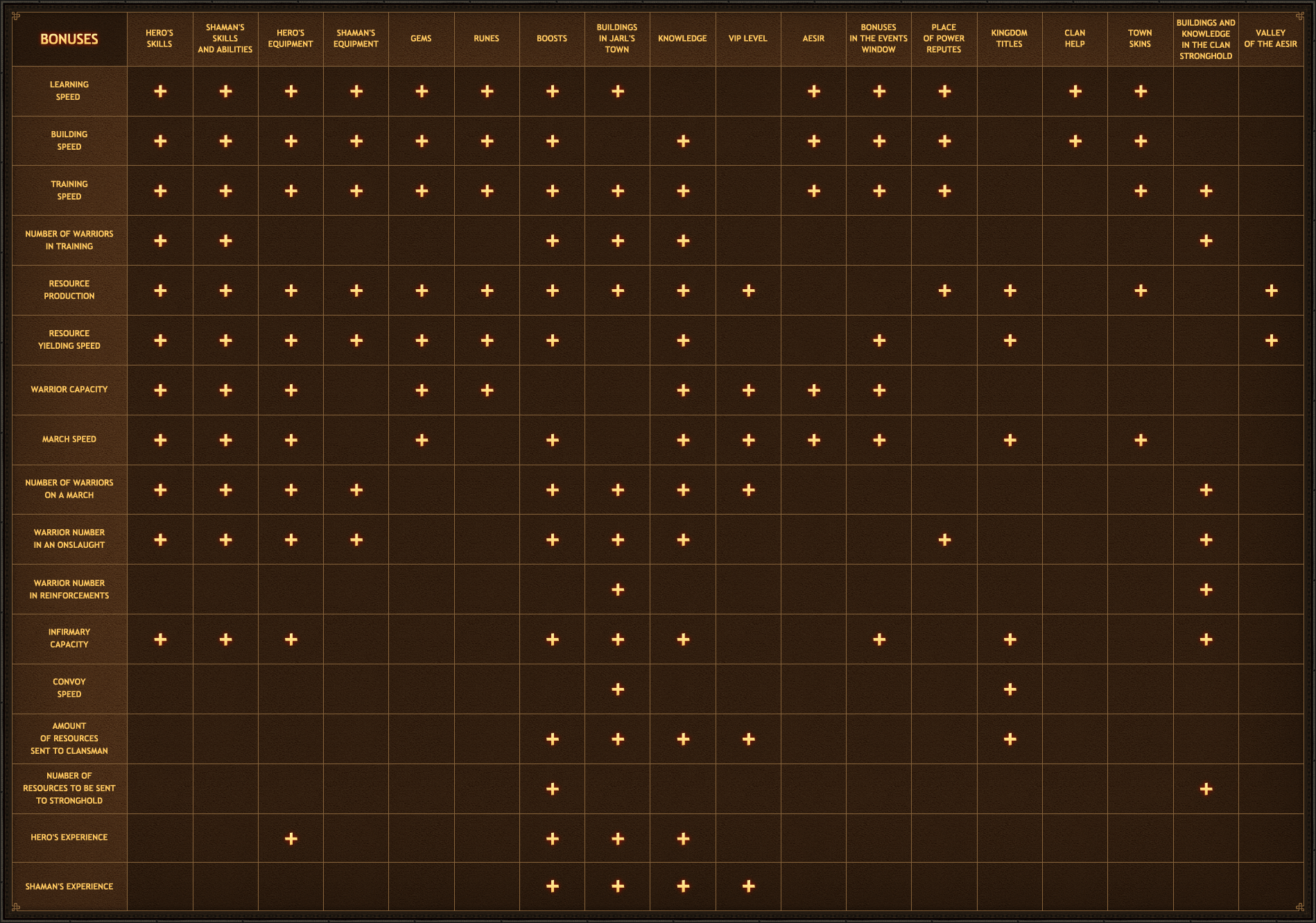 Jarls, we're sure you'll find this information useful. If you have any questions about the game, feel free to ask them on forum!