Sons of the North, you are fighting for your Kingdom's honor and some worthy rewards! Remember – you were born to win!
More on the updates: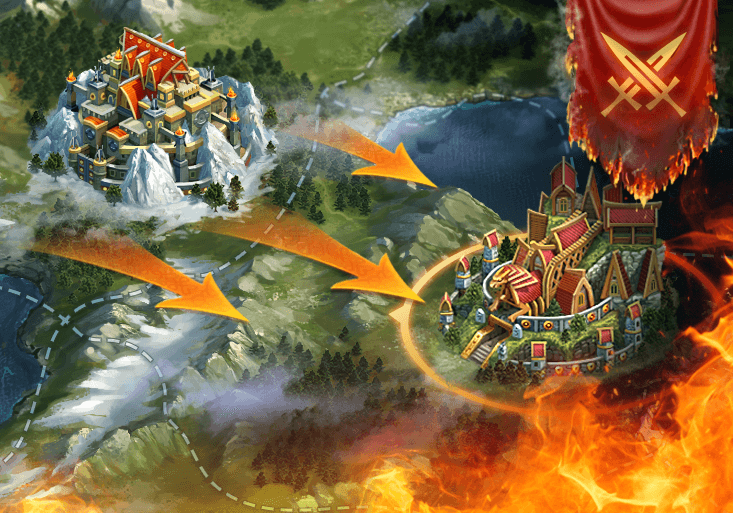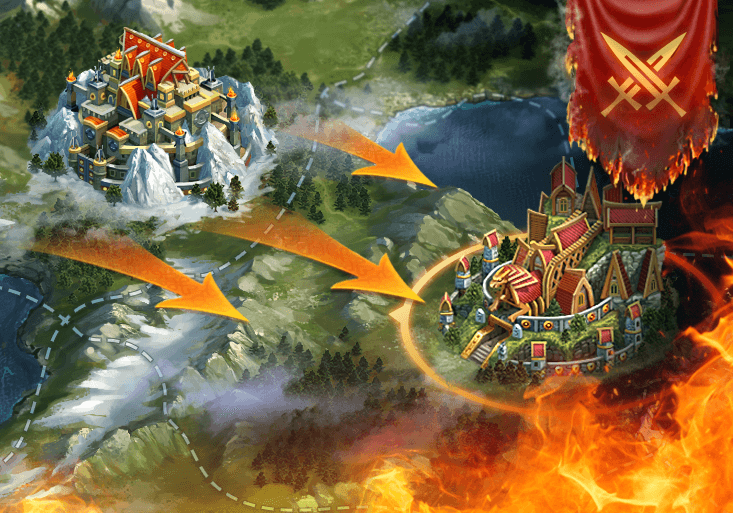 Take part in the Global Competition "The Kingdoms Battle", completing tasks and scoring points! Keep track of information about the start of the Competition in the Events window and fight on enemy territory!
Use the new items Great Relocation and Return to move between Kingdoms.
Fight for a unique reward – the competition's winner gains new locations Gold of the Gods!
Use the new tabs in the Help Clansmen window, get detailed info on the help you've received and boost processes that are running.
Rate the informational value of the new capacity scale in the Mead Hall, in the Reinforcements tab.
Discover how convenient the new alerts are in situations when a clansman cannot receive all your reinforcements.
Prepare for battle, Northern warriors! Arm yourselves to the hilt and be victorious in the greatest ever battle of the Kingdoms!