In the Vikings: War of Clans world, Clans play an important role. It is much easier to defeat enemies and develop your Town together with skilled warriors.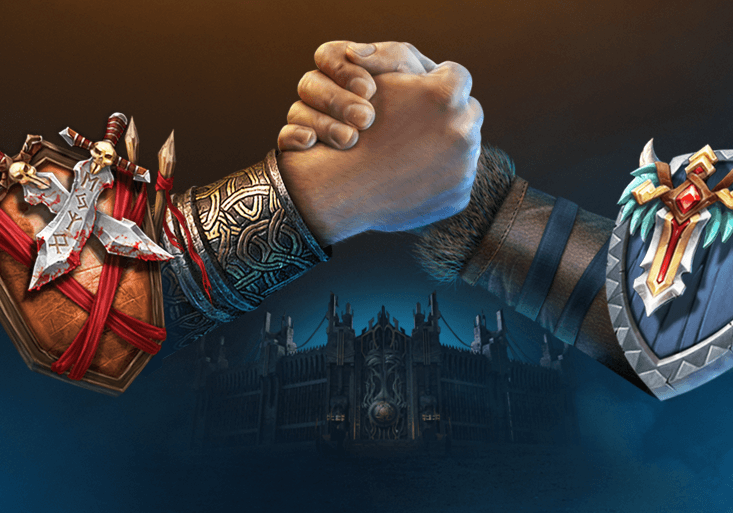 How to create a Clan in Vikings
It is very simple to create a Clan. To do this, you will need 1,000 Gold and a little imagination. Go to the Clan window, then open the Create Clan tab. Think of a menacing Clan name and design a formidable Shield, and then write a short description (you can refer to the descriptions of other alliances as examples). There are three types of Clans: open, regulated, and invite only. Decide which admission type your Clan will have. Anyone can join a Clan with open admission. To join a Clan with regulated admission, you need to receive an invitation or send a request and wait for a response from the Chief or Elders. You can only join a Clan with invite only admission if its Chief or an Elder invites you.
Your Clan – your rules
Strict Clan Regulations are a must for managing a mighty alliance. Vikings obey the rules that their Chief created for the common good. Remember that your Clan Regulations are only visible to our clanmates; other Jarls cannot see them.
Hierarchy is very important for Norse Clans. In Vikings: War of Clans, Clan ranks can be of 5 types:
Ranker
Warrior
Warlord
Elder
Chief
Depending on the title, Jarls have different powers, such as the ability to edit the Clan Regulations, accept requests from new participants, and expel rule-breakers.
In addition, Clan members usually perform different roles. They can act as an attacking force, or as diplomats and scouts. They can bait other players, making traps out of their Towns, or can store and distribute resources as the Clan bank. It all depends on the goals set by the Chief who leads the Clan.
A Clan is about fast development and glorious victories
Joining or creating a Clan gives you a number of advantages. For instance, in Vikings: War of Clans, Tasks are divided into Personal, Clan, and Premium. By completing Clan Tasks, you earn Loyalty Points, which you can then exchange for various items from the Clan Store.
Clan, global, and legendary Competitions also become available to you. A lot of military alliances take part in them, so the battles are usually incredibly harsh.
Joint attacks will help you win these Competitions. In Vikings: War of Clans, Onslaughts sometimes play a crucial role when destroying your enemy. It is within your power to gather a mighty army of the bravest Vikings. Onslaughts are also especially effective in battles for the Fortresses – special locations, which you can capture and get valuable trophies.
In Vikings: War of Clans, reinforcements are one of the ways to resist other Jarls' joint attacks. You should use reinforcements when you see the enemy approaching your clanmate's Town. Or you can gather troops and set up an ambush. Such traps in Vikings are a real deadly minefield for arrogant Jarls.
Win together! Stand shoulder to shoulder with your loyal friends to become one of the most famous Viking Clans and conquer the North!