In Vikings: War of Clans, there are a lot of items and resources, as well as many requirements for acquiring them. We value your time, that's why we've made two useful tables for you.
No matter whether you're a newbie or an experienced warrior, in Vikings: War of Clans resources remain an important part of your development. Below you can find out where to find and how to earn resources in the North. Descriptions for asterisked columns can be found below the table.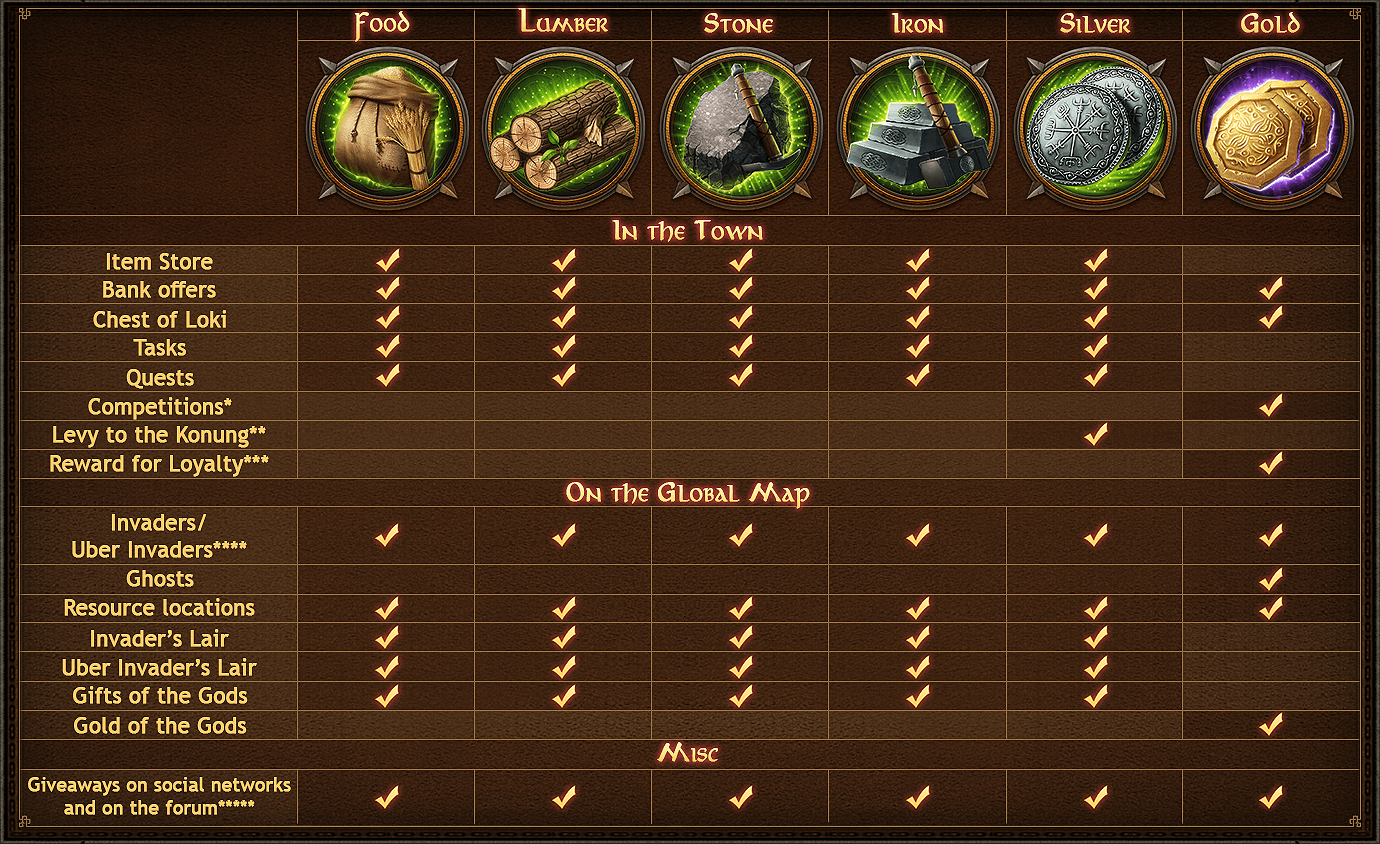 * The Chief gets resources for victory in the Clans Battle.
** The Chief of the Clan that holds the Place of Power is proclaimed the Konung and all other Chiefs in the Kingdom pay a levy to the Konung – 10% of their Silver stocks.
*** For logging into the game every day, every Jarl receives valuable items and Gold.
**** Jarls can receive Gold for attacking an Invader or Uber Invader, and resources for destroying them.
The second table shows how to obtain Manuscripts, Coal, Bronze, Scrolls, and other items for developing your Town and Clan.

* In the Clan Store, you can purchase only the Charms of Baggi the Big. To receive Charms of other Shamans, participate in the Ghost Hunt personal Competitions.
** You can receive Manuscripts and Bronze only for completing personal Tasks.
*** Totems are awarded for passing checkpoints in personal Competitions if you are in the League of Odin, and in clan Competitions if you are in the League of Conquerors, Masters, or Odin.
Save this Vikings: War of Clans guide for yourself, and may nothing distract you from your path to pinnacle of glory!